The latest 1810 Ultra syringe design from Socorex brings medical-grade precision to the aquaculture vaccination sector – in the process generating a range of advantages, not least to fish welfare and operator accuracy.
Main picture: "Vaccinating a tilapia with the 1810 Ultra syringe, fitted with copper Fish Guide loops to improve accuracy and ease of operation", © by courtesy of Vetiplus, Colombia
The increasing use of efficacious vaccines has been one of the great success stories in global aquaculture in the last few decades. While it's well known that this has helped to almost eliminate antibiotic use in the
Norwegian salmon sector, for example, other advances made in fish vaccines are more subtle and include the reduction in the size of vaccine dose required.

Traditionally fish vaccines were delivered in doses of several millilitres, but vaccine producers have succeeded in gradually, yet significantly, reducing the required doses over time. A rise in vaccine potency has enabled companies to develop vaccines that can be efficacious at doses as low as 0.02 mL.

This should bring a range of advantages – not least as smaller doses reduce tissue damage and therefore improve fish welfare and lower post-vaccination mortalities.
Swiss precision
One of the key companies that has helped to facilitate the delivery of microdose vaccines is Socorex. Based in the Swiss town of Lausanne, the company was founded by watchmakers who transferred their insistence on precision to the development of syringes.

While the company initially focused on medical-grade glass and metal syringes for human applications, it branched out into developing syringes for the animal health sector in the 1980s. Initially focused on terrestrial livestock, it has since moved into the aquaculture sector, galvanised by industry appetite for smaller – and more precise – doses.

"We had successfully developed a syringe for delivering vaccines to one-day-old chicks, which are typically around 40 g," explains Sylvain Christen, CEO of the Swiss firm. "And, as fish are generally vaccinated between 15 and 80 g, we realised that we had an excellent opportunity to transfer the technology to aquaculture."

The company's early interactions with the aquaculture sector made them appreciate the demand for increasing levels of accuracy in vaccine delivery.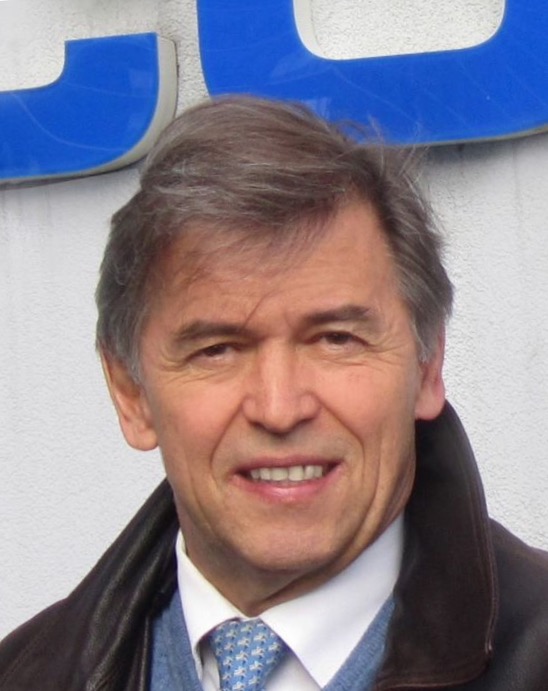 "Pharma companies were concerned about the quality of the existing syringes and the reproducibility of results – the equipment was the limitation. But we took our experience of working in labs and with the biotech sector and developed the 1810 Ultra model. While previously the smallest doses that could be effectively delivered were in the 0.1 to 0.5 mL range, the new model allows operators to deliver doses as low as 0.02 mL if needed. We have been pioneers in this field," Christen explains.
"And our syringes have a 99 to 99.5 percent rate of precision, which is very high performance," he adds. "Because if the dose is too high it will lead to a huge increase in the cost of vaccine delivery. While if the dose is too low, it will reduce the efficacy of the vaccine and can lead to higher mortalities."
Sylvain Christen, CEO of Socorex
A user-friendly design
The 1810 Ultra's ease of operation is another factor which Socorex is proud of.

"It's made from moulded plastic, with a glass barrel, and is a metrological system. It's similar to our 187 Classic glass and metal syringes, but it's extremely light, even easier to adjust and also easy to disassemble and clean," notes Christen.

While many operators are reluctant to part with their Classics, Christen believes that the Ultra has proved a worthy upgrade since being launched in 2019.

"It's got a very fast activation pace, making it perfect for injecting a large number of small animals and has been designed with fish farming in mind. It's also lighter weight and requires lighter and smoother pressure, making it better for the health of the operator – reducing the risk of hand injuries such as carpal tunnel syndrome," he reflects.

Christen also points to the resilience of the system compared to cheaper alternatives, many of which will only last a few weeks.

"The 1810 Ultra is very resistant to water, even saltwater. It's also been designed to have as few components as possible, while those components it does have can be easily replaced. While more expensive, its long life span makes it more economical within a short time. It's durable and fully autoclavable at 121° C and the instruments can last indefinitely, as long as properly maintained and seals and springs are replaced when needed, just like medical instruments," he explains.
The 1810 Ultra allows operators to deliver vaccine doses as low as 0.02 ml. Each unit bears it's own laser marked serial number to ensure traceability.
A range of applications

According to Christen, the 1810 Ultra is suitable for a wide range of species – including salmonids, tilapia, pangasius, seabass and sea bream. And it will also work with both oil- and water-based vaccines.

He says it has been well received both by users and by the vaccine manufacturers, such as MSD, who recommend it for the delivery of vaccines such as their Aquavac range, which protect tilapia and other species from iridovirus and a range of Streptococcus infections.

As well as the syringe itself, Socorex produces a range of accessories to help to optimise performance. These include Fish Guide – a copper loop that facilitates the accurate injection of fish, while protecting operator's hand from accidental self-injection; the Abacus counter, which allows operators to know how exactly many doses they have delivered; and high-quality needles, which Christen says last "30-40 times longer" than those produced by many cut-price competitors.

"Socorex is fully dedicated to supporting manual fish vaccination with its state-of-the art injecting equipment. We believe in the contribution of premier technology that brings budget savings, improves animal welfare, enhances user comfort and safety and ensures efficient production output, with no compromise to the environment," Christen concludes.
By Rob Fletcher
Senior editor at the Fish Site